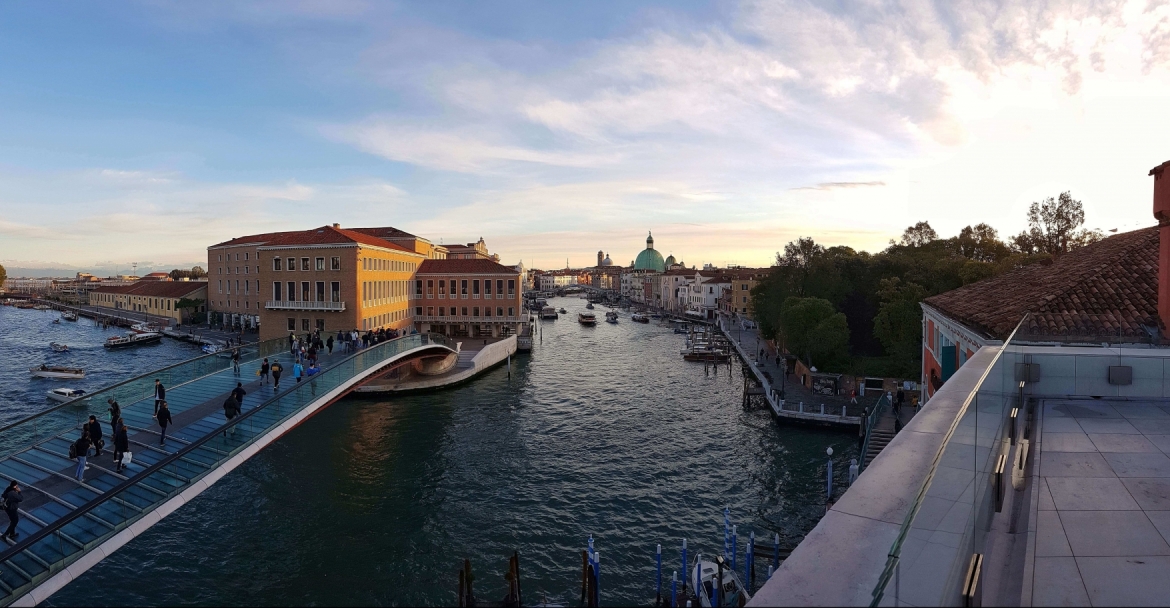 A panoramic terrace overlooking the Grand Canal and the northern part of the Lagoon. A place removed from the hustle and bustle of Venice. A quiet corner to relax in at the end of a long day spent roaming the city, enjoying a glass of wine by the lights of the sunset… or a coffee at dawn, should you be the early bird type!
From here you will enjoy 2 of the 4 bridges over the Grand Canal, the Church of San Simeone Piccolo (a neoclassical building dated 1738), the Church of Maria di Nazaret (a Baroque Building dated 1680) and the roofs of San Geremia Church (a Neoclassical building dated 1753).
Would you like more information?